Company
Corporate Philosophy
[GANKO] Declaration
We will stubbornly devote ourselves to our trade, in order to completely satisfy our customers, through astute discipline and training.
We will stubbornly devote ourselves to our trade, through the diligent study of taste with like-minded comrades, to make our products into treasures.
We will stubbornly devote ourselves to our trade, by establishing a store where young zeal burns freely.
Top Message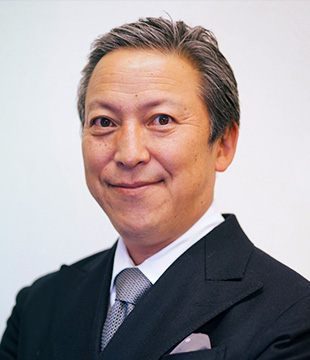 President and Representative Director
TATSUNORI KOJIMA
Ganko Sushi started as a small 15-square-meter shop in Juso, Osaka in 1963 and celebrates the 55th anniversary of its founding this year. I would like to take this occasion to thank all our customers for their support over the years, without which we could not have made it this far. I would also like to thank our partners, the staff who give us their best each day, and the families supporting them.
On the commemoration of our 55th anniversary, I have been selected to serve as Ganko's fourth president starting from the first of August this year. Since our establishment, Ganko's slogan has been 'Delicious, affordable and enjoyable' with "The best ingredients for the best price" as our company motto. Together, we all have worked to create stores that live up to our managing principle of "Customer happiness at our core".
In carrying on the philosophies and traditions established by our founder and predecessors and flexibly addressing customer needs and changing times, we promise to build a new Ganko that embraces change and ensures customers are always satisfied and inspired. As we head towards our 100th year, we will continue striving to be a company valued by society, where customers say 'I'm happy I went to Ganko' and employees reply 'I'm happy I worked at Ganko'.